Judging by the smiles we see when we present our customers with their keys, taking delivery of a new BMW is surely one of life's sweet experiences. While some may try to contain their enthusiasm - perhaps prompted by a needless sense of decorum - it's hard to hide that look of excitement and anticipation as they slide behind the wheel.

We love that moment as well, and for forty years have devoted ourselves to achieving that satisfying outcome, every time.

The path to your new BMW begins the first time we meet, whether that's through our website or in our showroom. With your satisfaction as a top priority, our Client Advisors will provide information as detailed as you wish, and will guide you through each step of the process at a pace attuned to your comfort level. And because we have empowered them with a degree of autonomy rarely found in this business, decisions can be reached - and agreements honored - without the superfluous involvement of a manager. Many of our customers find that refreshing and liberating.

We believe we will meet all your expectations. Our inventory is comprehensive, our pricing competitive, and we have a broad range of leasing and financing options from which to choose. And when it's time to service your BMW under its incredibly comprehensive maintenance warranty, our factory-trained technicians will treat your car with all the skill and care it deserves.

We're delighted you stopped by our website, and while you're here we encourage you to check out our Inventory and our Special Offers pages. Should you find that BMW of your dreams, simply contact our Business Development Center (610-399-4189 or send us an email). They'll schedule your visit at our West Chester showroom, where you'll have the opportunity to learn first hand why BMWs are universally acknowledged as the Ultimate Driving Machine!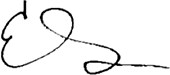 Lisa Thompson
General Manager