2 Series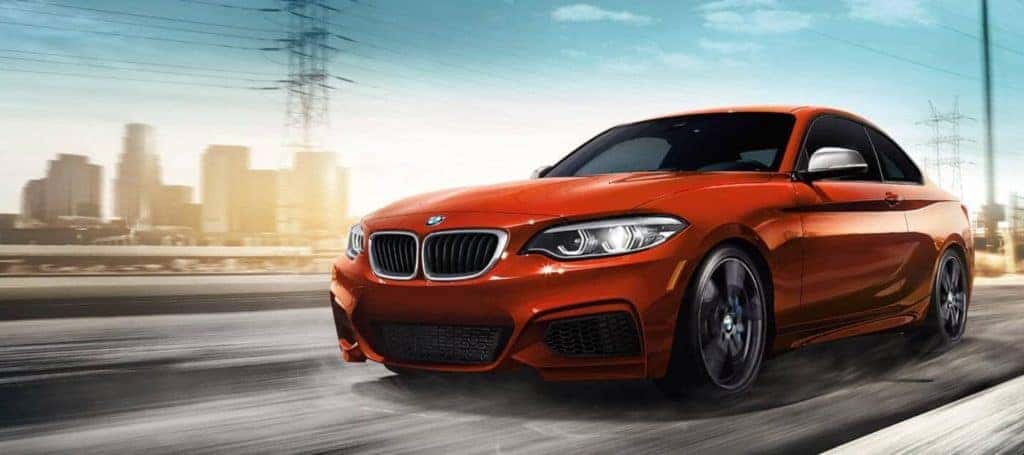 ULTIMATE UNBOUND.
Awaken a sporty daredevil overflowing with enticing power, alluring style, and thrilling dynamics. The BMW 2 Series Coupe and Convertible continue the distinguished lineage of motorsport – while adding something uniquely unmatchable.
COUPE
0-60 MPH in as quick as 4.2 seconds
455 Horsepower
Near perfect weight distribution
CONVERTIBLE
Drop the top in 22 seconds
355 Horsepower
0-60 MPH in as quick as 4.4 seconds
EXCEED ALL LIMITS.
Looks fast, drives fast. The BMW 2 Series offers a potent dose of horsepower, with enough attitude left over to put all challengers in the rear-view. The ultimate expression, the 335-hp M240i xDrive Coupe, sprints from 0-60 mph in as little as 4.2 seconds – and handles like a true track star with variable sport steering.
DESIGNED TO PERFORM.
Just one look at the iconic design of the 2 Series Coupe and Convertible explains their enduring popularity. Accentuate the aggressive frame with a wide range of features and design enhancements, from Adaptive Full LED Headlights to the M Sport Package.
DESCENDED FROM A LEGEND.
The BMW 2002 took the world by storm in 1968 by combining muscle car characteristics with elite engineering and efficiency. As any one of our Otto's BMW staff members can tell you, the broad road view, intuitive driver-oriented cockpit, and high-performance driving dynamics of the 2 Series are all inspired by this legendary ancestor.
HEADS WILL TURN.
With it's sleek exterior, high-performance driving dynamics, and state of the art technology, 2 Series commands attention by those inside and outside the vehicle. See for yourself by visiting Otto's BMW for a test drive.